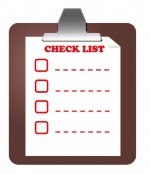 If you're planning to have a yard sale during the summer, check out our Yard Sale Checklist.
If you're looking for some fun things to do this summer, check out these ideas from CAA.
Do you need some summer reading suggestions? To celebrate Canada's 150th birthday, CBC compiled a list of The 150 bestselling Canadian books in the past 10 years.