Posts Tagged 'yard sale'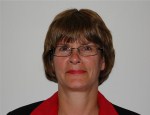 …IT'S AUGUST!

…It's been more than a few months since my last
…newsletter. Life threw me another curve ball. This
…time, however, it was expected–for the most part.
In a span of five months, three family members had joint replacements and another major surgery. Countless hours were spent at the hospital, on the highway and caring for my mother. There are times in life when family and friends need to be first on the priority list. I am grateful for clients and business associates who are so understanding. I did, however, complete a very large client move which required me to be out of town for six weeks.
During times like this, I had to remind myself that there's only one of me. As my business coach said recently, "I wish I could clone you!" If only it were that simple!
It's important to take care of yourself when life gets to be overwhelming. Here are 106 Tips from Caregivers which may be helpful if you find yourself in that situation.
The past month has been busy, but it hasn't all been work-related. We celebrated my niece's wedding several weeks ago. I'd like to officially welcome Patrice to our family–as well as all of his family who travelled from France. It's been the summer for weddings, as we've had the honour of attending two others as well–at beautiful locations.
I also managed to squeeze in six days of rest and relaxation at a friend's cottage on beautiful Lake Temagami.
Have you been promising yourself that you'll clean out the garage or have a yard sale this summer? Here are links to a couple of past blog posts–for our new readers and for those who asked for a repeat.
Get started and turn over another leaf!