Welcome!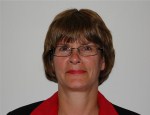 Welcome to my new blog!
We're turning over A New Leaf for 2012 and launching a brand new website.  While it's been a lot of work, it's finally ready.
Please celebrate with us by checking out our new website.
If getting organized in 2012 is one of your priorities in the New Year, we invite you to sign up for our daily Organizing Tip and/or our Monthly Organizer newsletter.  We look forward to providing you with valuable tips to help you organize your home and office as well as your busy life.
We're excited to share our expertise with you, your friends and family, as well as your business associates.  Visit our site often to see what's new.
Remember that we value your feedback.  Thanks for your support.
Wishing you an organized day!
~Cathy