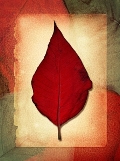 ..We publish articles written by our friends, clients and associates
..EVERY MONTH in our GET THE ASSOCIATE SCOOP feature,
..and YOURS could be next!
….
..If you have a great article to share from your newsletter, blog or
..ANYWHERE, send us an email with the article attached,
..and we'll review it for publication in an upcoming newsletter.
,,
We ALWAYS include your photo or logo AND a link back to your website or blog. AND we will feature your article in our blog and on our Facebook page as well.
We hope to see YOUR face in this section soon!
Submit your article here.