Archive for the '06 Get Healthy' Category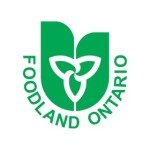 I love the summer and fall in Southwestern Ontario because of the great variety of fresh produce we are able to enjoy. Tomatoes, corn-on-the-cob and crisp apples have always been some of my favourites.
Here are a soup and salad you can make in no time!

Cucumber, Onion and Tomato Salad

3 tomatoes
3 cucumbers
1 onion
1/2 cup apple cider vinegar
1 teaspoon pepper
2 tablespoons sugar
2 teaspoons salt
1 cup water
1/4 cup olive oil
Mix well. Let it chill for 1-2 hours. It can't get much simpler!
Thanks to Dawn at Neworld Coaching for sharing her soup recipe.
Chilled Cantaloupe Soup

1 cantaloupe – peeled, seeded and cubed
2 cups orange juice
1 tablespoon lime juice
¼ teaspoon ground cinnamon
Place cantaloupe and ½ cup orange juice in a blender or food processor and grind until smooth. Transfer to a large bowl. Stir in remaining orange juice, lime juice and cinnamon. Cover and refrigerate for at least 1 hour.
Yummy!

It's never too late to make healthier choices!