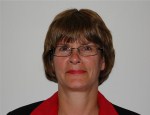 It's November!
It may say November on the calendar, but the snow outside is making it look like January.
Christmas is right around the corner.
I'll be kind and resist the temptation to tell you how many days are left until the big day arrives.
As you're making your holiday lists, you might like to sip on a mug of The Perfect Hot Chocolate.
Let's get started and turn over another leaf!
GETTING READY FOR THE HOLIDAYS
The following articles are back by popular demand!
Planning for the Holidays – Part 1  and Part 2
I'm including Gift Giving Ideas too which you may find helpful.