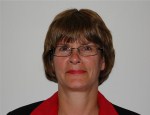 SUMMER'S ALMOST HERE!
Who doesn't love the warm weather? It's hard to resist the temptation to be outside when it's nice.

On the May 24 weekend, I was able to enjoy a few days of rest and relaxation at a friend's cottage on beautiful Lake Temagami. It truly felt like summer!
The first day of summer is just about here. Kids are getting excited about the last day of school. People are trading in their socks and shoes for sandals or flip flops. The good weather never seems to last long enough in Canada. Enjoy it when you can!
So what do professional organizers do for fun? Last week my local POC chapter learned about apps to help our clients organize their lives. (I'll share more about those apps in future editions.)
MINIMALISM

After our app learning session, we headed to downtown Toronto to attend a screening of "Minimalism: A Documentary About The Important Things" in which Joshua Fields Millburn and Ryan Nicodemus discuss living a meaningful life with less stuff. They sum up minimalism as "a tool to rid yourself of life's excess in favor of focusing on what's important–so you can find happiness, fulfillment and freedom."

Josh and Ryan made a conscious decision to quit their high-paying corporate jobs, pay off their sizeable debt, consume less and pursue their passion. Embracing minimalism has enabled them to find "lasting happiness…through life itself."
How much does it cost to keep up with the Joneses? Did you know that advertising/marketing budgets directed at children has reached 2 billion dollars per year. That's downright frightening!
Every day consumers are bombarded with messages to do this or need that. You have the power to determine how your hard-earned dollars are spent. Are you a mindful consumer?
As a professional organizer, I've witnessed clients who feel so much better after reducing the excess in their homes. It's like a burden has been lifted off their shoulders.

What can you do? Ask yourself these questions:
Am I living my ideal life?

What's most important in my life?

What can I simplify?

What can I reduce or eliminate?

Take some time to reflect–either by yourself or with those closest to you–and unearth your true purpose.
There's no time like the present to lighten up your life!

Until next month,

P.S.  Do YOU or someone you know need a professional organizer? TAKE OUR TEST and find out for yourself today!