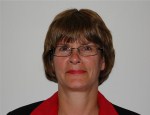 It's September!

  Children are back at school, and the first official day of fall is
..almost here. I love the fall with all of the beautiful colours as
..the trees change, although I'm not so fussy about them losing
..their leaves.
I hope you had some time to relax and rejuvenate during the summer. For many people, fall means getting back into a busy routine with meetings, piano lessons and sports activities.

Back to school brings with it much more than structured routines and homework—a seemingly endless stream of paper!
Here are some suggestions to help you handle all of that paper.
ORGANIZING SCHOOL AND HOME PAPERWORK
Designated Paperwork Area
Designate one area where you will deal with paperwork.  Use a tray or basket as an inbox.  Get everyone in the family into the habit of using it.  If it doesn't go in the inbox, it won't get looked at.  Remember–it can take up to 21 times repeating an action before it becomes a habit.  Gentle reminders will help the process when you first start.  Perhaps you can offer a small reward as an incentive.
Routine
Having a routine for keeping paperwork under control is critical.  When your children get home from school, have them unload their knapsacks—dirty lunch containers go in the sink or dishwasher, books go to their homework or study area, paperwork goes to the inbox, etc.
Calendar and Activities Schedule
The family calendar should be kept in your designated paperwork area.  All activities should be put onto one calendar.  Keeping more than one calendar up to date is difficult; it usually results in missed appointments.  Label each family member's activities in a different colour; let your children pick their favourite colour.
Once you add all of your children's extra-curricular activities to the calendar, you may realize that they are overscheduled.  Remember that it's OK to limit the number of activities for each child.  Your children need some time to just be kids!
Reference Binder
A three-ring binder can be used to store frequently used information–names and phone numbers for your dentist, school, babysitter, veterinarian or lawn care company.  Lists for children's sports activities and take-out menus can also be included.
Tickler File
Set up a tickler file.  A tickler file system consists of folders with tabs for each month and day of the month.  This system should hold all of your current household paper—bills to pay, receipts, coupons, wedding invitations, etc.  A file cabinet should contain your non-current household paper.
If you would like further information on setting up a tickler file, please contact us.
Schedule Time for Paperwork
Set aside a few minutes every day to deal with paperwork.  What's important is that it happens on a regular basis as required.  Review paperwork in the late afternoon or evening.  It is less stressful than trying to deal with it as everyone is trying to get ready and out the door in the morning!
Don't forget to place signed permission slips, tests or notes into the children's knapsacks as soon as possible after completion in order to avoid misplacing them.
Artwork and Projects
Is your fridge or bulletin board covered in artwork?  Each child should have their own box for artwork and projects.  Let your child have fun and decorate the box.  Place a folder inside for current masterpieces.  At the end of the month (or whatever time period you decide), ask your child to select his or her favourite piece or two.  You'll run out of space in no time if you keep all of them.  If necessary, take photos of bigger projects and artwork that they decide not to keep.  Remember to label each box with the year and grade.
Keep it Simple
Don't make your system for dealing with paperwork more complicated than it needs to be.  Controlling your family's paper will be much easier if you keep it simple.
Get started and turn over another leaf!