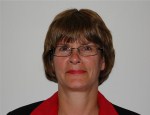 STRESS-FREE HOLIDAYS

   The Holidays are supposed to bring us joy.
 ..For many of us, it is also a time of stress.

.
.
Many, but certainly not ALL sources of Holiday stress can be relieved to some degree by prior planning and organization.
Let's take a look at the TOP TEN Most Stressful Holiday Activities List from Franklin Covey, a global leader in effectiveness training.
1.    Spending too much money
2.    Deciding which gifts to give to whom
3.    Sending parcels and cards on time
4.    Taking care of health and well-being
5.    Not enough time for gift buying
6.    Not enough time to attend events
7.    Decorating and hosting parties
8.    Managing workloads in order to take time off
9.    Maintaining relationships with family and friends
10.  Creating and sticking to a Holiday budget.
Most of these items probably sound quite familiar to most of us, and almost every one of them could be reduced or even eliminated with a bit of prior planning and organization.
We recommend that you start NOW (it IS November!) to make your own plan to relieve your Holiday stressors.
If you need a few ideas, read on to check out our suggestions to reduce Holiday stress. Print out a Holiday Checklist.
P.S. What stresses YOU most about the Holidays? Comment on our blog or Facebook page and let us know!