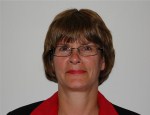 It's the beginning of another year!

    Another year is now behind us, and a clean slate is in front of us.

What do you want to accomplish in 2015? Set aside some time to think about what you'd like to do. An important part of accomplishing your goals is planning. Grab a cup of your favourite beverage, find a quiet spot, a pen and some paper. Did you know that if you write down your goals, you are more likely to achieve them?
Brainstorm! Create a master list. Write down all of the big and small projects you'd like to complete this year. Remember, if you break a big project down into small projects, it's not so overwhelming. Don't let procrastination stop you before you even start.

Step 1 – Estimate – With your master list in front of you, estimate how long you think each project will take. Be realistic.
Step 2 - Prioritize your list. Determine what you will work on first.
Step 3 – Schedule – When you schedule time in your planner or calendar, you're making a commitment to do the required work.

Chinese philosopher Lao Tzu told us that "The journey of a thousand miles begins with one step."
So let's get started and turn over another leaf!