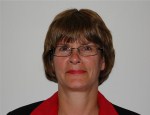 It's February!

  Although it's still winter, the daylight is lasting a bit longer
//every day. On Groundhog Day in southern Ontario,  
..Wiarton Willie told us we would have an early spring.
 ..Only time will tell if his prediction comes true!
Did you make a New Year's resolution to eat less and exercise more? Have you given up on that resolution already? Would it be better if you resolve to eat healthier instead? It's easier to do if your kitchen is stocked with healthy food choices. Planning your meals in advance can help.

So let's get started and turn over another leaf!
MEAL PLANNING
An important aspect of running a household is planning meals.
Two friends of mine cook for one or two days every month and freeze meals to enjoy during the month. It's a big undertaking to make a whole month's worth of meals. Perhaps you're not ready for a massive cooking session. Start small; double a recipe and freeze one batch to use later. Having a healthy meal ready can make a busy night less hectic.

Meal planning may initially seem like a lot of work, but it will become easier once you've done it a few times.
Make a list of meals for the next week.

What ingredients are required in order to make these meals?

Check your cupboards/pantry, refrigerator and freezer to see what ingredients you already have on hand.


Create a grocery list.

Check grocery store flyers for the week's sale items.
Plan a variety of meals, so you don't get bored. An added benefit is that you'll be able to reuse your meal plan again in the future.
Scheduling
Once you've stocked up on groceries, get ready to cook.
If you undertake cooking a large quantity of food at one time, you will need to:
estimate how much time you need for cooking.

schedule cooking time as well as clean-up time.

decide how you will freeze the food–in single, double or larger serving sizes?
Rewards
Some of the rewards of meal planning are:

healthier meals

making fewer trips to the grocery store–saving you time and money.


wasting less food because you'll use the ingredients that week.

less time worrying about

what you're having for dinner and not trying to figure it out at the last minute.

Don't forget to take advantage of the cold weather and clean out your freezer!