Archive for the '07 Checklists' Category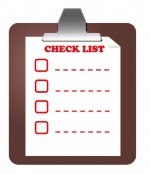 If travelling to a different time zone is in your plans for 2013, check out this website. Jet Lag Rooster is a no-cost, simple, and effective way to reduce or prevent jet lag.
Use our handy VACATION PLANNING CHECKLIST.
Print out our PACKING CHECKLIST and laminate it.
Frequent travellers may wish to store it in their suitcase!