Planning For the Holidays — Part 2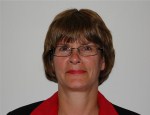 The holidays are edging closer and closer. If you want your preparations to run smoothly, your objective should be to accomplish the priorities on your list. Don't let your perfectionist tendencies keep you from completing your tasks. There's no reason why that can't happen.
So let's get started and turn over another leaf!
PLANNING FOR THE HOLIDAYS – PART 2
"Slow down everyone. You're moving too fast." Jack Johnson
It's important to keep this in mind as the countdown to the holidays begins. Don't panic if you haven't started on your to do list. You still have plenty of time.
Errands
Map out your errands ahead of time.
Try to complete them during non-peak hours–Monday-Thursday–after work or in the evening. On Friday night or the weekend, go out as early as possible.
Be careful. To cut down on thefts, do not leave any gifts visible in your vehicle, and make sure it is locked.
Place gifts in the trunk if possible.
As an extra precaution, move your vehicle to a different parking spot if you unload and go back into a store. Unfortunately, the criminals are out there.
Gift Wrapping
Set up a wrapping station with tape, scissors, bows, ribbon, tags, wrapping paper, tissue paper, gift bags, baskets and cellophane.
Store gift tags in zippered sandwich bags.
Gift boxes can double as storage containers.
Wrap gifts as you bring them home, if possible. Remember to update your list once you've bought and/or wrapped someone's gift.
Christmas Cards
Do you need cards and stamps?
Check postal deadlines to mail cards, gifts and out-of-country items.
Only send cards to people you don't see throughout the year.
Just the thought of trying to write 50 or more cards in one day or night can be a little overwhelming, so write a few cards every night during one week.
Send cards even if it's later than you would like. It's still nice to receive cards between Christmas and New Year's.
Decorating – Inside and Outside
Take inventory and leave out pieces that no longer work. Make a list of new decorations you need.
It's easiest if you decorate one area at a time.
Remove your everyday accessories, and store them in your Christmas decoration box to reduce clutter.
If you have tabletop decorations, remember to leave space for people to set down a plate of food or a drink.
Pick up red and green storage containers if you need them, as they are not likely to be found after the holidays.
Sort through interior and exterior lights, and check to see if they work. Discard any that are not in working order. Safety is most important. Contact your local e-waste program to see if they will accept discarded lights.
Pick out and/or put up your Christmas tree. Get out the tree stand, skirt and ornaments.
Remember to order floral arrangements.
Holiday Clothing
Do you really need a new outfit, jewellery, shoes and accessories? To avoid frustration, don't wait until the day before a holiday affair to start looking.
If you don't need something new, make sure clothing is clean and in good repair.
Hosting a Holiday Function
If you are hosting a function, write/create and send out invitations.
Holiday Dinner
Cook as much food as possible–including the turkey and potatoes–ahead of time.
Set the table 1 or 2 days before your dinner if you can.
Stock up on soft drinks and alcoholic beverages, along with flavoured hot chocolate, coffee or tea.
Arrange to borrow or rent items instead of spending money on serving pieces you only use once a year.
Treat yourself. If you're having a large crowd–consider renting dishes, glasses, cutlery and table linens. It may be cheaper than you think–and less work.
Consider hiring a caterer–if your budget allows.
Holiday Cleaning
Kitchen – Dust off holiday serving items. Clean the oven.
China and Glassware – Rinse items in the dishwasher. Crystal should not be put in the dishwasher, since it is more fragile.
Silverware – Polish
Tablecloth and Napkins – Wash and press. Hang the tablecloth over a hanger and hang in the closet.
Closet – Move coats and jackets to another location. Add some extra hangers.
Consider hiring a cleaning service.
Overnight Guests
Tidy up the room(s) where your guests will stay. To cut down on laundry, ask them to bring their own bedding (sheets or sleeping bags), pillows and towels.
Plan for meals other than dinner where guests will be present.
Extra Tips
Book a babysitter for parties or to give you time to run errands.
Stock up on first aid items, cough, cold and flu remedies. Refill prescriptions.
Make Time for Yourself
Set aside time to book hairdressing, manicure, pedicure, facial, and massage or reflexology appointments.
DELEGATE
Don't be afraid to ask for help. Enlist the assistance of your children, your partner, a friend or a neighbour.
Many teenagers are willing to babysit, wrap, bake or decorate to earn some extra money. They can also run errands and make deliveries.
Remember–start with your most important items first. It won't matter as much if the smaller items don't get done.
MAKE TIME TO ENJOY THE HOLIDAYS!
I invite you to share our newsletter with your friends and family. As well, I welcome your feedback and suggestions.