The Perfect Holiday!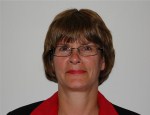 A TIME TO REFLECT
Another year is quickly drawing to a close. It's a busy time of the year for everyone. Stop and take five minutes out of your hectic day and pause.
Recall your favourite holiday times as a child. Our recent snowfall makes me want to bundle up and build a snowman or make snow angels with the two little ones next door. They were so excited when they received an early gift this weekend–a new puppy. Watching Murphy chase them around in the snow was priceless!
Are you looking forward to 2017? Are the holidays getting you down?
Do you …

always overspend during the holidays?

feel like you're singlehandedly keeping the local economy afloat?


regret the incoming bills in January …and February … and March?
Take a step back, reflect and make a conscious decision to do things differently this year. Perhaps this edition's articles will help shift your perspective. Remember–it takes time to incorporate changes into your lifestyle. Small gradual changes usually produce better long-term results.
All the Things You Don't Need for a Perfect Holiday

The Case Against Buying Christmas Presents
Here are some suggestions for clutterfree, low-cost and no-cost gifts. There's no shortage of ideas!

18 Excellent Gifts for Kids That Aren't Even Toys
What Random Act of Kindness will you do over the holidays? Everyone knows someone who is less fortunate. What can you do to brighten their day?

13 Children's Books That Encourage Kindness Towards Others

It is my hope that you can enjoy some relaxing time with your family, friends and neighbours–whoever means the most to you–in the remaining weeks of 2016.


Merry Christmas and Happy Holidays from all of us at A New Leaf Organizers!