Why you should work with a Real Estate Agent…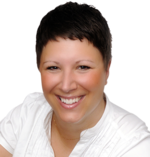 THE BENEFITS OF WORKING WITH 
When home buyers and sellers work with an agent, the entire process runs smoother and is a lot less stressful than if buyers or sellers did everything on their own. A real estate agent will help you navigate the legal requirements of buying or selling a home and take care of all the paperwork. Showings of your home are scheduled easily.
Did you know?
87% of buyers bought their home using a real estate agent

88% of buyers would use them again or at least recommend them to someone else

89% of sellers used an agent to sell their home

48% of people selling homes without an agent end up with a lower selling price
Agents:
help sell your current home while also finding a future home for you

possess a wide selection of available homes not visible to the public

are knowledgeable about various neighbourhoods
Let your agent be your liaison, and take advantage of their knowledge and skills. They are the experts, so trust their judgment.
Not only will an agent guide you step by step through the entire process of selling or buying so that nothing is missed or forgotten, but they will also help you understand the requirements and contract terms. Finalizing contract negotiations is another area where an agent's expertise is beneficial to you as they make sure all the paperwork is completed in a timely manner and all contract points are addressed.
Buying and selling a house is no easy task. Find an agent that you can trust and partner up with them for maximum advantage.
Charlotte Ferguson is a sales representative with Re/Max Solid Gold Realty (II) Ltd. Brokerage in Waterloo. You can contact her at 519-888-7110 or by email. For more information, check out Charlotte's website.