Introducing Charlotte Ferguson (part 2)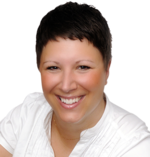 THE BENEFITS OF WORKING WITH 

Whether you're buying a home or it's time to renew your mortgage, consider using the services of a Mortgage Professional.
Here are just a few of the benefits:
The research is done for you–saving you valuable time
Mortgage brokers have a better understanding of what products are available than your bank
May find you access to discounted rates
Assists you with all of the required paperwork
Gives you access to lenders that are otherwise not available to you
Services are provided at no cost to you
Mortgage brokers are licensed and the industry is monitored by governing bodies
Obtaining a mortgage is no easy task and can be time-consuming. Find an agent that you can trust and partner up with them for maximum advantage.

Charlotte Ferguson is a Mortgage Agent with Dominion Lending Centres in Waterloo. You can contact her at 519-888-7110 or by email. For more information, check out Charlotte's website.