Check out THESE Checklists!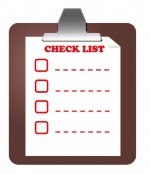 Check out these useful ideas!
10 Inspiring Tips for Staying Organized with Kids Going Back to School

Safety comes first! How to use backpacks safely
If you have teenagers in school, check out Christine Elgersma's Hack the School Year. These ideas are also useful for adults too!