Lemon Zucchini Bread and other September Recipes
Who doesn't like quick and easy recipes? I can't wait to try a few of these.
BBQ Chicken & Sweet Potato Sheet-Pan Dish
50 Make-Ahead Breakfasts for Busy Back-to-School Mornings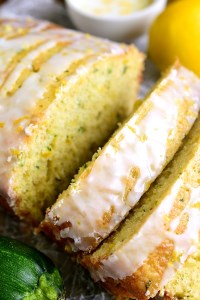 LEMON ZUCCHINI BREAD – Cathy Trochelman
Prep Time – 10 minutes
Cook Time – 50 minutes
TOTAL TIME – 1 hour
Ingredients

1 1/2 c. all purpose flour
1/2 tsp. baking soda
1/4 tsp. baking powder
1/4 tsp. salt
3/4 c. sugar
1 c. finely shredded, unpeeled zucchini
1/4 c. cooking oil
1 egg
2 Tbsp. lemon juice
2 Tbsp. finely shredded lemon peel
Glaze

1/2 c. powdered sugar
1 Tbsp. lemon juice
1 tsp. lemon zest
*Glaze can be doubled if desired.
INSTRUCTIONS
In a medium mixing dish combine flour, baking soda, baking powder, and salt; set aside.
In a separate mixing dish combine sugar, zucchini, cooking oil, egg, lemon juice, and lemon peel. Stir to combine.
Add dry ingredients to zucchini mixture; stir just until combined.
Spoon batter into greased bread pan.
Bake at 350F for 50-55 minutes or until golden brown and set.
Cool in pan on a wire rack 15 minutes, then remove from pan and cool completely.
Once cool, combine ingredients for glaze and drizzle over bread.
It's never too late to make healthier choices!