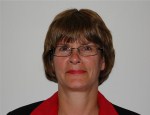 SIMPLIFY YOUR HOLIDAYS!
.
.
Last month we talked a LOT about how to reduce stress by planning ahead and organizing your Holiday activities. No matter how well you plan, your stress level is likely to be proportional to the length of your to-do list! When we get caught up in all of the bustle, we not only run the risk of becoming tired, cranky and run-down; we can ALSO forget the reason for our preparations.
If your Holiday preparations are launching you into panic mode, it's time to step back and control the chaos. Here are some reminders of the BEST of the many suggestions that we have provided to our Monthly Organizer readers to simplify their Holidays AND their lives!
1)    Write it all down! There are so many things to remember, aren't there? Jot everything down, keep a calendar and a master list to help yourself stay organized.
2)    Start early! Divide your task list into smaller pieces and spread your tasks over as much time as you can. We aren't fond of seeing Christmas décor on the shelves before Halloween either, but that doesn't mean you can't get ahead with tasks like house cleaning and Christmas cards.
3)    Take time to rest! Allow yourself time to rest and relax instead of hustling and bustling. Sometimes it helps to look at the Holidays through the eyes of a child.
4)    Avoid the crowds! Make your purchases early if you can or opt for gift cards, charitable donations or other gifts that can be taken care of with a few clicks of the mouse instead of a trip to the store.
5)    Get help! Don't be afraid to assign tasks to family members, employees or associates. Your tasks may not be completed exactly the way you would do them, but at least they will be done!
6)    Don't break the bank! If your gift list is long and your funds are short, consider giving handmade crafts, baking or offering a service. Don't forget to make a budget and stick to it!
7)    Learn that important little word! It's not "please" or even "thank you." It's "NO!" Set limits for yourself if you're speading yourself too thin, and remember that you can't do everything. Saying "no" can be hard but think of it as opening up more chances for you to say "yes."
What's our very best suggestion for simplifying your Holiday? Remember the reasons why you are celebrating and the things that are most important to you!

Merry Christmas and Happy Holidays from all of us at A New Leaf Organizers!

P.S. Do you have other suggestions for simplifying your Holidays? Comment on our blog or Facebook page and let us know!