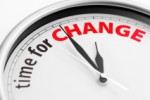 ..…with SEVEN great ways to reduce Holiday Stress!
1.    Set up a Holiday action plan.
Start by determining what activities are most essential to bringing YOU that Holiday joy. Then, set goals based on how you will spend your time doing things that you value. Don't forget to break down larger goals in smaller and more manageable tasks. Be sure to write them down, and refer to them often.
2.    Keep your plans WITH YOU all of the time.
Include your appointments, task list, gift list (including ideas), contacts and budget notes with you, so that you will be able to make use of this information as you need it.
3.    Spend time daily and weekly to review your plans.
Take time to review your goals. Chart your progress to make sure that you are on track AND that nothing critical gets overlooked. Set deadlines for your goals. Remember to be realistic, AND remember to reward your progress.
4.    Create your Holiday budget AND stick to it.
Determine how much will you spend in total and for each person on your gift list. Take your budget with you, and keep track of what you've spent. Be sure to include an allowance in your budget for unforeseen circumstances like forgetting to include a person on your list, price increases, shipping costs and sales ending too soon.
5.    Keep gift buying as simple as possible.
Limit the number of stores  as well as the amount of time spent in each one. Online buying is a good alternative as long as you allow extra time and consider shipping costs in your budget. Follow your plan as closely as you can. Include some flexibility, so you still enjoy your gift buying experience.
6.    Focus your time between work and play.
When you are working, don't focus on your personal life and your never-ending to-do list. Do your best to leave work on time, so you CAN get those things done. Try to focus ONLY on family and friends while you are spending time with them.
7.    Take time for your own personal well-being.
Whenever you are feeling stressed, take time to relax and refocus. Schedule time for self-renewal, exercise and healthy eating. If you can't get everything done, focus on the things that matter most to you.
When you plan in advance and manage your time based on what is most important to you, you will have less stress and more peace during the Holidays AND in the New Year ahead.