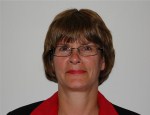 Spring has finally sprung!

Spring is the time of year when we like to clear out the cobwebs, splash on a fresh coat of paint, and spruce up tired areas of our homes.
So let's get started and turn over another leaf!  

ORGANIZING A DECORATING/RENOVATING PROJECT

"Among these several kinds of beauty the eye takes most delight in colours."
Joseph Addison (English Poet, 1672-1719)
Planning
If you're planning to redecorate or renovate, start your plan on paper. Determine your budget.
Renovating can be stressful. However long you think the project will take, add some extra time to your estimate. Unexpected delays are often a reality of renovation projects.
Supplies
Create a list of everything you will need in order to avoid numerous trips to the store.
Professional Help
Hiring a decorating professional for a 1-2 hour consultation may seem expensive, but one large mistake may prove more costly.
Choose a contractor if you're not doing the work yourself. Get family and friends to recommend someone. Check out the contractor's references, and contact the Better Business Bureau.
Outside Projects
If you are planning to build a new deck or outside structure, don't forget to contact your local utilities in advance.  "Call before you dig" is always sound advice.  You don't want to cut hydro/power, telephone or TV/internet cables, and/or water or gas lines.  Always think safety first!

Inspiration
Which styles do you like–traditional, contemporary, country, cottage or eclectic? What colours do you like?
A piece of fabric or artwork can be the inspiration for a whole room/area. If you plan to redecorate more than one room/area, think about the colour flow.
Watch a decorating show. Take a walk through a furniture store or fabric store. Peruse some decorating magazines. Canadian House & Home and Style at Home are good ones; they provide the Canadian sources for many of the featured items.
Storage
How can you decide what to build for storage if you don't know what items will be stored in that location? Purge as you pack your belongings, so that you can determine your storage needs. Reassembling your room will be easier also.
Furniture and Placement
Will you be rearranging your current furniture, switching pieces from another room in your home or adding new pieces?
Decorators often recommend neutral colours for investment pieces. It is much easier to replace your accessories than to replace your sofa.
Remember that large pieces of furniture look smaller in the showroom than they will in your home. It is extremely important to take the measurements home beforehand and check to see if the new pieces will fit. You can tape an outline of the furniture on the floor, so that you don't have to move heavy furniture.
Choose furniture that performs double duty—an ottoman with a tray and storage inside, a sofa with a bed, etc.
Colour
Changing the colour of a room is the easiest change you can make, and it will give you the biggest bang for your buck.
Keep in mind that it is easier to mix a paint colour to co-ordinate with your fabric and/or furniture than the other way around. Take fabric samples to the paint store. We can recognize over 7,000,000 colours, but we can't remember an exact colour for more than 30 seconds.
Choose an environmentally friendly paint if your budget allows. Large paint chips and test pots are available at some paint stores. If you don't want to test the paint on the wall, paint a small piece of bristol board. You will be able to move the board around to different locations to see what the colour looks like at different times of the day and night. Light is an important issue when choosing a paint colour.
Did you know that if you paint a cool colour in a north-facing room, it feels even cooler? Did you know that if you paint a warm colour in a south-facing room, it feels even warmer?
If you choose a neutral colour, a variety of textures in the room will make it work well.
Accessories
Here is where you can use this year's trendy colours. Take paint chips and fabric samples when you look for accessories. Remember that items don't need to match exactly—as long as the colours blend.
Meals
Plan ahead for easy meals. When cooking, double a recipe and freeze one batch. This is especially important if you are renovating your kitchen. What will you be able to access? Can you cook outside? Consider using paper plates if you won't have a kitchen sink to wash dishes or use your dishwasher.
If you'll be ordering take-out, don't forget to include those costs in your budget.
If you take the time to plan well, your decorating/renovating project should go more smoothly, and your money will likely be spent more wisely.