Countdown to Christmas!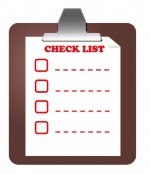 "He's making a list, He's checking it twice …" Even Santa is a list maker!
The countdown to the holidays has begun. Don't stress! A small amount of planning now can provide you with more time for those extra chores on your list in the coming weeks.
Check out these archived blog posts if you need some help getting started.